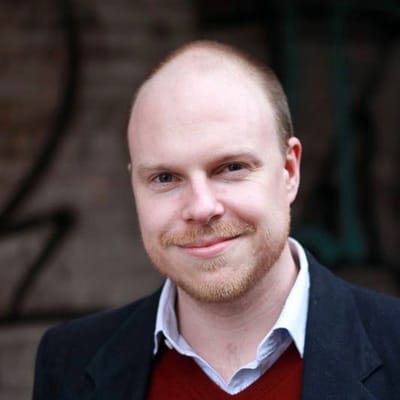 Hailing from the UK, Darrell Christie is recognized for his versatility and collaborative approach to performance and arts education. Having studied at both Keele University in the UK, and York University in Canada, Darrell specializes in vocal performance (music theatre and classical voice), conducting, and music education.
Darrell has built a successful international career as a performer, musical director and educator working across Canada, in addition to appearances in the UK, France, China, and Australia.
Through his energetic and holistic approach to performance and arts education, Darrell focuses on creating versatile performers and ensembles through a practical application of vocal science. Having studied extensively with vocal clinicians in the Canada and Europe, Darrell uses an understanding of current vocal pedagogy to ensure ensembles and soloists attain their potential.
Darrell's teaching philosophy focuses on educating and encouraging musicians to make healthy, informed, and sustainable steps in their development. Underscoring the growth of technical ability alongside skills in song interpretation and presentation, Darrell's approach supports performers in communicating complex stories through song.
Darrell is an instructor at Queen's University where he leads the choral program, in addition to teaching voice, conducting, and music theatre. In addition to his work at Queen's, Darrell is Artistic Director of the Kingston Chamber Choir, Tenor and Member of the Board of DIrectors for the Canadian Chamber Choir, and Music Supervisor for the Watershed Music Theatre Festival at Queen's University.
Darrell runs a busy private voice, piano and theory studio, and offers musical consultation, adjudication, performance and musical theatre direction across Ontario.